Aircon Installation Singapore
How To do Aircon Installation Singapore
When attempting to install an air conditioning unit yourself you will find it is near impossible and it may ruin your home or your whole day because you did it wrong. Do not be that person who tries to do everything themselves and then ends up spending a fortune. Be smart. Trust in the best company for the job, Cool Quiz. Our company has the best aircon installation in Singapore.
We offer many different options so you get exactly what you need. Our services are great and our crew is greater. Our crew is made up of the most trained professionals who know exactly what they are doing so there is no need to worry about anyone doing anything incorrectly. We want you to know you are in good hands with our company. We are also very kind and respectful. Our goal is to be professional and work hard so you get what you need.

Our team is trained so that their work is of quality and we also train our crew to work fast so that the job is done in a timely manner without sacrificing any quality. We want you to get your unit installed in the fastest way possible without having to sacrifice quality. That is why we only hire the best of the best workers to do the job.
With Cool Quiz, you are sure to love how quickly and efficiently we work and you are sure to smile when you see our prices. We are very affordable and you would think we would be more expensive because we provide such quality work but we are a team for the people who know affordability is key. You are able to afford us and we know you will love that aspect as well as our respectful crew and hardworking teams. Our hardworking, educated, professional crew will help install your aircon unit as fast and efficiently as possible because we want you to love our work and love our services.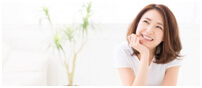 With us, we know you will be satisfied and happy knowing you saved a fortune. Our services are a bundle and we are the best around. We have high-quality work for the lowest prices so it is no wonder so many have already chosen CoolQuiz over many other aircon installers. We know you will love our services and our prices even more. We are a people company and we want to assure you that you are getting the best deal for the best services around. We do not want to charge ridiculous amounts because let's face it who can pay that? We want the average person to be able to have a great installation process with great quality and still not have to pay a fortune. We are here to help anyone and everyone get their aircon unit properly installed for the lowest price possible with our experienced installation crew. We will make sure your unit is properly installed and you are ready to stay cool for those hot sticky days.